Bohol News Daily | PIA Bohol | Bohol Press Release |
KALINGAWAN (BANTAY KAPALARAN)

Enero 18, 2009
ARIES (Marso 21-Abril 20) - Likaye ang kagubot tungod sa walay pag sinabtanay, busa angayan nga bukas gayod ang komunikasyon, tukma ug matinud-anon. Pag-amping sa imong panglawas. Swerting numero 2-9-4.
TAURUS (Abril 21- Mayo 21) - Ang pagka masinupakon maoy magsugnod sa kagubot ug malisod ang dalan sa panaghiuliay. Sapoton ug emosyonal ka karong panahona swerting numero 8-2-5.
GEMINI (Mayo 22-Hunyo 21) - Hinay-hinay lamang kalabot sa pinansyal nga kahimtang sa imong kaugalingon. Ayaw pagdali-dali og hukom sa imong partner. Swerting numero 3-6-9.
CANCER (Hunyo 22-Hulyo 22) - Pagmabinantayon sa imong mga pulong aron dili makasakit sa isigka tawo. Ang imong unique nga pagsagubang sa mga problema sa kinabuhi makahatag kadasig ug makakuha pagtagad sa uban. Swerting numero 8-6-9.
LEO (Hulyo 23-Agosto 22) - Hatagi atensyon ang mga gagmay apan importante nga detalye. Dili maayo ang kausaban nga may kalabotan sulod sa panimalay. Swerting numero 9-7-9.
VIRGO (Agosto 23 -Septyembre 23) - Ayaw paghimo og mga kausaban sa imong puloy-anan. Pangita'g sulbad ang mga problema aron makalikay sa mga lalis. Pamisita sa imong higala o parenta nga naay sakit. Kalingawi og himo sa mga trabaho sa balay. Swerting numero 4-2-6.
LIBRA (Septyembre 24 -Oktubre 23) - Tutuki ang mga importante nga trabaho imbes nga magsige ka og tabi apan gamay lang ang abot. Pagmatngon sa imong trabaho ug likaye ang ang komprontasyon emosyonal. Daghang oportunidad kon dali ka molihok. Swerting numero 0-0-6.
SCORPIO (Oktubre 24 - Nobyembre 22) - Makahimo ka og mga financial deals, apan mas maayo nga dili ka mobuhi og kaugalingon nga kwarta. Ayaw pag-apil apil sa personal nga kinabuhi sa uban. Daku ka og gasto sa imong uyab. Swerting numero 6-0-8.
SAGITTARIUS (Nobyembre 23-Desyembre 21) - Karon ang panahon nga sugdan ang relasyon nga dugay nang nag-ung ong. Paghimo'g desisyon kalabot sa imong professional nga panglantaw. Swerting numero 3-7-4.
CAPRICORN (Desyembre 22- Enero 20) - Maayo karon nga moapil sa mga grupo, isulti ang imong suliran ngadto sa imong suod nga higala. Swerting numero 2-0-7.
AQUARIUS (Enero 21 -Pebrero 19) - Makakuha ka og mahinungdanong kaalam pinaagi sa pakigsulti sa mga indibidwal nga daku og kasinatian. Adunay kausaban sa panaghigalaay kon ikaw mosulay pag-usab ngadto sa uban. Swerting numero 3-3-7.
PISCES (Pebrero 20-Marso 20) - Tawagi ang imong suod nga higala, adunay magpahimulos kanimo. ayaw palabi og gasto kon unsay nahibilin, tungod kay adunay mga galastohan nga dili lamang damhon. Swerting numero 1-8-2.
---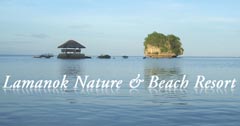 Lamanok, Brgy. Badiang, Anda, Bohol
owned by: Virgie & Jorgen-Martin Pedersen
lamanok-nature-beach-resort.com
---

Visitors since March 2007
---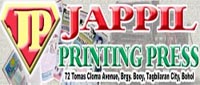 72 T Cloma Ave., Booy, Tagbilaran
Tel. No. (63)(38) 501-0316
---
VULCAN FIRE SAFETY PRODUCTS
G/F Lumayag Bldg., CPG Ave. cor.
J. Borja St., Tagbilaran City, Bohol
Tel# (038) 501-0682. Cell # 09185346396, 09217989440. Dealer: Fire Extinguisher,
Fire hose/ cabinet, Fire safety alarm/
devices & accessories, etc.
---


Virgen, Anda, Bohol, 6311
Owners/Proprietors:
Hans Werner Moeller and Brgy. Capt. Flor Garcia
website: www.flower-beach.com
---
BITOON BEACH AND DIVING RESORT
Brgy. Basdio, Guindulman, Bohol
Owned and Managed by:
Brgy. Capt. Eden Bertumen Hohmann
---
ELR PRINTERS
G/F Marbella Bldg., Gallares St., Tagbilaran City
SERVICES: Digital Printing, 2-Color Risograph Printing, Tarpaulin & Silkscreen Printing, Offset & Letterpress Printing. Owned by: Rene Relampagos & Family. Tel# 501-9696, 411-3766; email: relampagos_rene@yahoo.com
---

BOHECO I
Main office: Maca-as, Tubigon
Tel. # 508-9731, 237-2205
Sub-office: 21 Tabaco St.,
Tagbilaran City. Tel# 411-3479,
501-0257 web:

boheco1.com
---

BOHECO II
Cantagay, Jagna
e-mail: bohecojagna@
yahoo.com
Tel# 531-0053, 531-0054
Fax# 531-0023
Web:

boheco2.com
---
BIG MAMA'S
American Recipe Flavored Cookies
On Sale at: BQ Mall & ICM Mall Grocery Dept's, Tagbilaran City, Bohol
---

Send us a message via
YAHOO! MESSENGER
bantaybalita_bohol
---
KALINGAWAN


09183412164

MANANABTAN: Ginoo kaloy-I ang kalag ni… Mare, unsa toy ngalan aning namatay?
MARE: Ambot. Sundalo na kaniadto. Masingganer na siya.
MANANABTAN: Ginoo kaloy-i ang kalag ni masingganer. Palihug sabat.
TANAN: Ratatatatat! Bratatatat! Tat3x!

ANO ang sinasabi after SEX?
Pag ASAWA: I love u
Pag KABIT: Ang galing mo
Kung SYOTA: Wow, isa pa
Pag KUMARE mo: Paspasi pre, basin maabtan ta!
LIBRENG MENSAHE
09183412164

Halu JBBN. I wnt 2 gr8 ol da s2dnt in SBNHS spcialy IV-New2n. 2 Wena, Flor, Erlnda, Coray ug ne Hangaw2x. Tankz more pwer. –frm Anamae 2-Soy. 0909814…

JBBN, owning gr8 q xa mmbr xa BCF ug HCFN clan, bz jud mo mu mga toogs ug bagz esp gr8ngs xa mga cmenarian ja xa Tlo2 ug n Narl2 dha xa Crmen. Hoy, pgbnutan na, gara rka kaau. Enx po, Gdblez, & mre power. –frm Pig Pie. 0909814…

Gd eve JBBN ngau ko ka txtm8 kana boy iya age 24 up. 09186035989
Hlo kya JBBN pwd mangayo k og k txtm8 knang grl unya boutan iyang ega 25 pataas. Im J-R frm Crmen Bohol. 09098552750


09183412164

Hai JBBN, gud eve! Wanted q txtm8 nga grl 15-19 yrs of age! Kanang wafa or cute kay wafo mn pd q maesuroy og mall. Am im JR frm Balilihan, invte lng pd q Lavaras_jr@ yahoo.cm. 09204142204 (Posted: January 18, 2009)

Hai gudnun poh wnted txtm8 qoh veh kanang boy 16-19 yrs old. Kanang buotan xempre, jeje, pwde rn poh mgpa wnted Frndster. Wnted Frndstr qoh Jonalyn_1620@yahoo.com, tnx a lot more power. JBBN. 09075851082 (Posted: January 18, 2008)

Elow JBBN. Im looking 4 a boy txtm8 16-18 yrz of age. U can also ad meh as friend! Zteih_Cas30@ yahoo.com. Im Stela! Tnx. 09285462072 (Posted: December 28, 2009)

Hi JBBN gudmwnin gret q s mga pnsan q n Catagbacan Handig na cla Cathy, Loloy, Badag. Ug pwdi henge ng friends s Frindster q e2 pwd pkead. Tanx and more power 2 u. Ritchel_Celada@yahoo.com.ph (Posted: December 28, 2008)

Ei. JBBN. Wntd txm8 lng. Im Smantha Shane. Knang mhtg og load. Jeje. Smart user lng. Cutieshane16@yahoo.com. 09072777773. (Posted: December 21, 2008)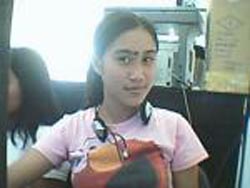 Good day! 2 everyone. I would to extend my gratitude to all staff of JBBN for making me pleasure while reading their column. I am much inform about the event today including latest issue as well as in showbuiz. For me you're the best among the rest. Keep it up! Add me up mga friends. Thank u so much. Elvirgen_ Cantiveros @yahoo.com
(Posted: November 30, 2008)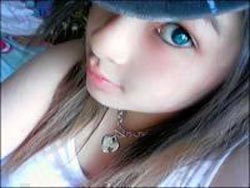 A pleasant mrning 2 ol d staff of JBBN. I'm Leah of Bohol, luking 4 a guy txtm8 16yrs & above ung my sense of humor, and add u din po aq sa FS q Lovelyrecca@yahoo.com. Tnx & more power. (Posted: November 23, 2008)
Hi! JBBN. Gr8 lng q xa aqng mga frndz xa UB-Loon, especially 2 d 3rd yr Amethyst! Guys, good job. Nya add xd q nnu. Cutiezai_MheL93@ yahoo.com. (Posted: November 16, 2008)
---
---
STAFF BOX
Ritsutaka "Papa Jappil" Masuda - Owner
Delia Masuda - Publisher
Rey Dalay - Editor-in-Chief
Edward Guyano - Chief Reporter
Helios Pusta - Layout Artist/Writer
Dennis Medilo - Layout ArtistWeb Designer Jeffrey Bellita - Printing-Press Operator
CORRESPONDENTS
Boy Luzon - Loon
Lando Aparece - Sierra-Bullones
Y-Not Deloso - Anda
Admi Valmores - Talibon
Jingle Tripoli - Tubigon
CONTRIBUTORS
Rey Anthony Chiu - PIA
Gregorio Tavera - Jagna LGU
Fiel Angelie Gabin - Tagbilaran City LGU
Nestor Daarol
Bruce Zabala - PGMA
COLUMNISTS
Rey Dalay - Editorial
Edward Guyano - Kay Ngano Kaha? (K na K)
Rey Anthony Chiu - Kon Ako'y Pangutan-on
Lando Aparece - Tsk Tsk Tsk
Jingle Tripoli - Lihok Kabataan
Priscilla Richards - East Meets West
Y-Not Deloso - Nganong Dili?
Tor Telin - In My Opinion
Rammel Cagulada - Coop Pesos
Admi Valmores - Igo Na
Carmen Caga - Yayay!
MARKETING / ADVERTISING
Y-Not Deloso
Edward Guyano
Roger Sarausa
Frank Iyog
Nestor Daarol
---
Do you have any COMMENTS, SUGGESTIONS or REACTIONS about our NEWSPAPER or WEBSITE?
Contact Us at:
e-mail:

bantaybalita_bohol@yahoo.com


telephone: (63)(38) 501 0316
cellphone: (63) 918 341 2164
---
.